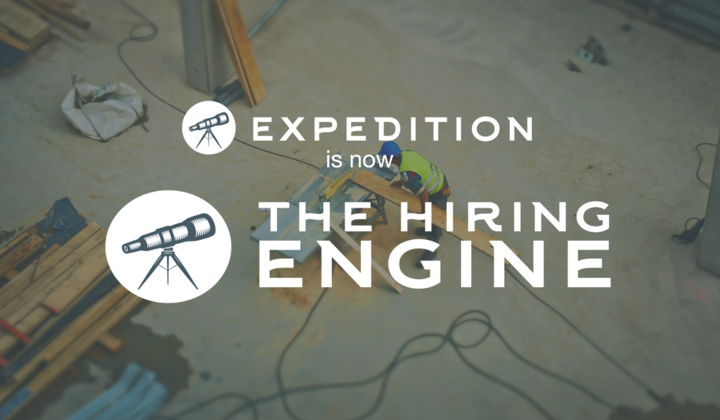 Starting today, Expedition will be known as The Hiring Engine. Our goal is to make the hiring process as much like an engine as possible: you add gas or power and the engine runs, without you needing to tend to it.
From finding the right candidates with targeted advertising to automatically sending applicants texts to remind them to show up for their interviews, The Hiring Engine's goal is to help you run every aspect of the process so that every job gets filled as effectively as possible.
What's next? You'll see a new logo and new title in the software but the software and the team are the same.
As always, let us know how we can help.
The Hiring Engine Team