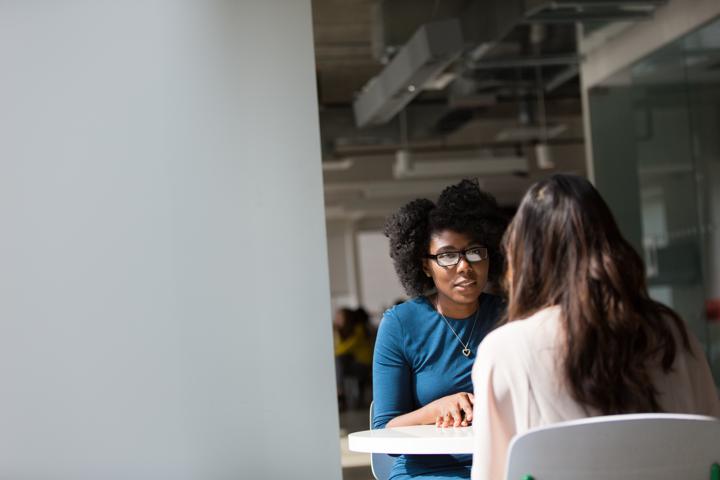 The job market is competitive, and having multiple, automatic ways to reach out to applicants is vital. When someone is looking for a job, they stop their search once someone shows interest, and when employers are looking for new talent, they need to bring them onto the team as quickly as possible. Utilizing automatic texts, emails, and centralized calls can save you time, and can help make sure that you never lose a strong candidate again.
Today, we're excited to launch two new innovations: a totally overhauled user experience, and our all-in-one messaging platform . Not only will you be able to select candidates faster, you can now send a message through email or text with the click of a button. For situations when an applicant doesn't allow texting or is otherwise unreachable via phone number, our new messaging software will automatically switch over to use their email, ensuring that every great candidate will hear from our customers.
What's new with the product layout?
With this new design, the first thing our customers will notice is the dramatic change in structure for reviewing candidates and handling correspondence. The To Do tab is gone, effectively replaced by handling messaging in its own core location, and moving action items to the In Progress tab.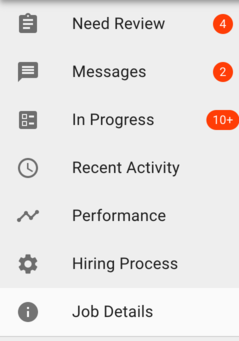 All of the applicants for any job are organized based off of how far they have made it through the process, and reviewing applicants is even more intuitive.
An All-In-One Messaging Platform for All Your Outreach
Similar to the way your phone shows notifications, the new messages tab will make it clear which emails and texts haven't been read yet. Previously, if an employer started a conversation over text that evolved into an email chain, there would be no way to see a full overview of the conversation. With our all-in-one messaging platform, both text messages and emails will appear in the messages tab. This way, you and everyone on your team can see the conversation as it changed organically, and employers will see every message appear as unread, guaranteeing that nothing is missed. By pushing unread messages to the top, no candidate will feel like they are being ignored, or like they need to look for work elsewhere. 
It is frustrating when a candidate doesn't reply, and it is equally disheartening for a candidate when they don't hear back about a position. Employers will now be able to prioritize the conversations they need to continue, while candidates will have the relief of getting a response ASAP.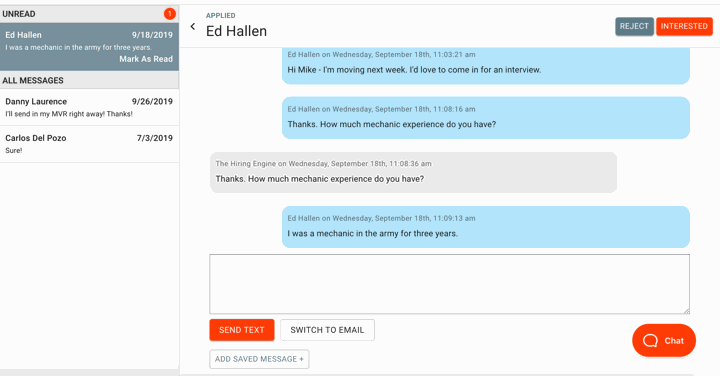 Using Email to Make Sure You're Heard
To respect privacy, we have always offered the ability to opt out of texts. About 6% of all applicants choose to not receive text messages. With our all-in-one messaging platform, you can rest easy knowing that every applicant will receive your message. When an email is sent out through our software, it will come from a stand-in email account, providing our customers with additional privacy in the process. No worries though, you can still directly respond to a message via your email, and you will still see all of the messages in your own inbox!
Not only does Team Engine automatically switch over to email if text is unavailable, we also give our customers the ability to switch over to email if it seems like texting isn't getting the job done. If a candidates isn't responding to your texts, you can send an email without switching between sites.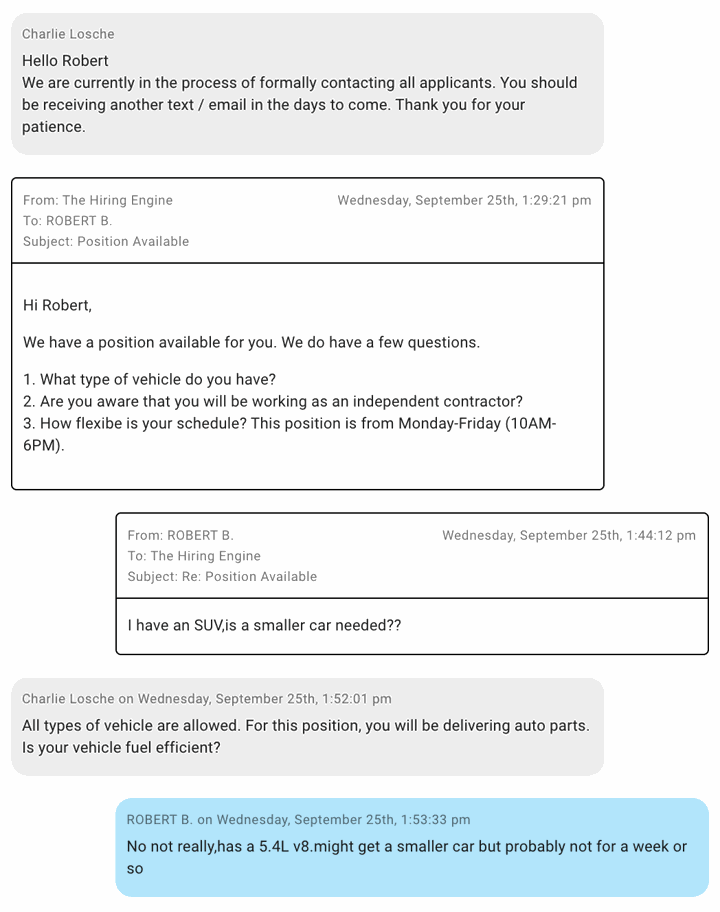 Two eyes are better than one, and two methods of communication will always be more effective.
What does progress look like?
In the progress tab, it's clear how far along your candidates are getting. This allows incredibly busy managers to easily prioritize where the capacity is needed, whether that's on reviewing new candidates, scheduling interviews, or working through pre-hire final steps. As you perform outreach to applicants, you can use the progress tab along with the all-in-one messaging system to stay up to date on how far candidates have gotten in the process. 

Once you have set up an interview, Team Engine takes the stress out of scheduling by maintaining an ongoing calendar for each scheduled interview and start date.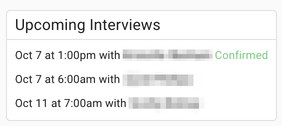 What does this mean for reviewing candidates?
Team Engine is dedicated to providing our customers with the highest quality candidates for the least amount of effort on their end. As of now, clicking on "view screened applicants" on the need review page will allow you to see which candidates were removed and why. When an employer works through all new applications, all the candidates they like will move into the progress tab and receive their first automated message. 

What's to come?
Here at Team Engine, we keep an eye out for new ways to constantly improve our product and decrease the amount of effort on your end. Over the next few months, keep an eye out for ever increasing capacity, from automatic emails encouraging applicants to fill out internal documents to additional saved message options to save you time. We look forward to growing alongside you, and providing you with more time to focus on what matters - building a stronger company. If you're interested in seeing more, you can set up an appointment to speak to one of our software specialists.