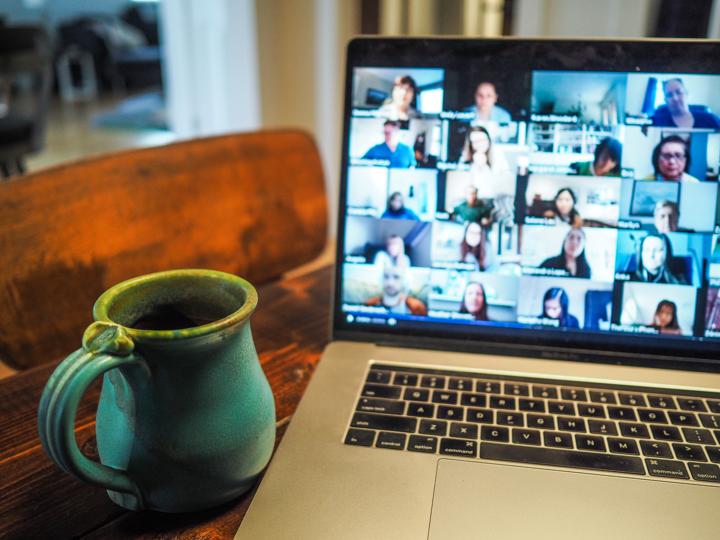 If you sell outdoor services, I hope you're already registered for the 2021 Landscaper's Marketing Summit. If you're not, keep reading for an idea of what to expect, and why you should be there.
Created specifically for green industry professionals (including design/build, construction, lawn care, lawn maintenance, snow removal, and tree care), this two-day virtual event is designed to help organizations connect with their ideal customers and get better at communicating with them throughout the sales process. And because outdoor service companies need high-quality labor to get the work done once it's been sold, the summit will also dedicate time to improve employee hiring and retention efforts. 
The virtual event includes seven interactive workshops, guided networking with like-minded landscape professionals from around the country, and an "Ask Us Anything" panel discussion with summit presenters & guests. Only one registration is needed per organization, so you and your whole team can all attend for the price of just one ticket!
The summit aims to address three of the most common problems currently plaguing the green industry and other companies selling outdoor services:
Low response to open job advertisements

Wasting time with unqualified leads

Clients who don't understand realistic budgets or timelines
If you are experiencing any of these problems, or something similar, the 2021 Landscaper's Marketing Summit was made for you. 
Hosted by Jack Jostes, CEO of Ramblin Jackson, the first day of the event will focus on the key concepts from Jack's book The Tree of Good Fortune. Jack will show you how to generate highly qualified leads online without paying for online advertising, and give you a simple framework for standing out from your competition so you can charge what you're worth. The second day will build on these concepts and help you save time with automations in hiring and customer service. 
Keep reading for a complete breakdown of sessions and panels, or reserve your seat now.
---
Day One
Growing The Tree of Good Fortune With The Foundation of Digital Marketing 
Many landscapers experience problems with their sales, marketing, and branding that can be solved by following the concepts taught in this section. Establish the Landscaper's Foundation of Digital Marketing with this presentation which you will then build upon in the rest of the summit.
Stop Losing On Price [Workshop]
Using the fill-in-the-blank print workbook mailed to you with your ticket purchase, you'll clarify three reasons to buy and your proven sales process that will not only help your customers understand why you're worth paying more than your competition, but also systematically weed out bad fit customers early in the sales process.
How Retain And Recruit Top Employees [Workshop]
Learn how to attract highly qualified employees in this workshop where you'll determine why your A-Players already like working with you, so you can attract more people like them. This session also includes DIY video instruction on how to record compelling employee testimonials. 
Personal Website Reviews
To close out the first day, Jack will provide feedback on attendees' websites and digital presence that could be shockingly helpful. Last year during this session, one landscaper realized that they had a BLANK coupon on their homepage as their main offer! 
**First come first serve - due to time constraints, Jack will review as many websites as he can during this segment and will go in order of the people who purchased their tickets and are present at the workshop.
Day Two
Creating Leverage With "The Strategic Three"
"The Strategic Three" include online sales automation, video selling, and email marketing. In this short introduction to these key concepts, Jack will share recent, real examples of landscaping companies successfully implementing these advanced concepts in a way that makes it simple, approachable, and realistic for you to do yourself.
5 Ways Landscapers Leverage Software to Streamline the Sales Process
(Presented by Single Ops)
Green industry marketing expert and SingleOps Marketing Manager Jay Worth will shares five ways you can leverage CRM software to automate things you (or others in your organization) are likely doing manually. Free up time and frustration from your staff so you can spend more time leading, coaching your team, and taking care of customers.
Using Text Messaging To Recruit & Retain Landscape Employees
(Presented by Team Engine)
Our own Dave Pacifico will show you how to increase your response rate to job ads by using SMS text messaging. Not only does text messaging work well with blue-collar hiring, it can be an effective management tool as well. 
Want a sneak peek of Dave's session? Check out our blog post on hiring for landscapers.
Mastermind Breakouts 
Network with like-minded landscape professionals from around the country in small breakout sessions on Zoom. Summit leaders and sponsors will facilitate small group conversations to share your challenges and hear solutions from people who have likely faced them before you.
Pizza Lunch With Jack Jostes
If you're curious about what it's like to use Ramblin Jackson's marketing and branding services, attend the optional lunch presentation with Jack. In exchange for attending this optional presentation Ramblin Jackson will ship you two frozen Lou Malnati's pizzas—a $67.99 value!  
Expert Panel: Ask Us Anything 
Jack & the rest of the summit's industry experts will close the event with a special interactive panel discussion where they'll take any burning, unanswered questions from the days' learnings.