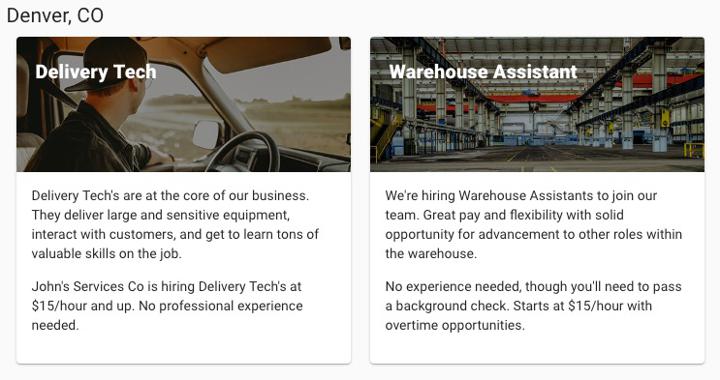 To make sure you get the highest quality applicants, Team Engine has launched branded Careers websites that are automatically created and updated from your jobs. Our Careers pages help you put your best foot forward to attract applicants and encourage them to apply.
Each job will be automatically added to the careers page (or removed) when it is turned on/off. Likewise, whenever you make changes to the job description, they'll automatically be reflected on the web page.
Your careers page will have its own unique URL that you can link to from your website, share with applicants and that will be visible in search results.
We typically see that, outside of employee referrals, the best applicants are those that find your Careers website or jobs directly and apply. They've exhibited interest in your brand specifically, leading to fewer no-shows and a recruiting process more likely to lead to a hire.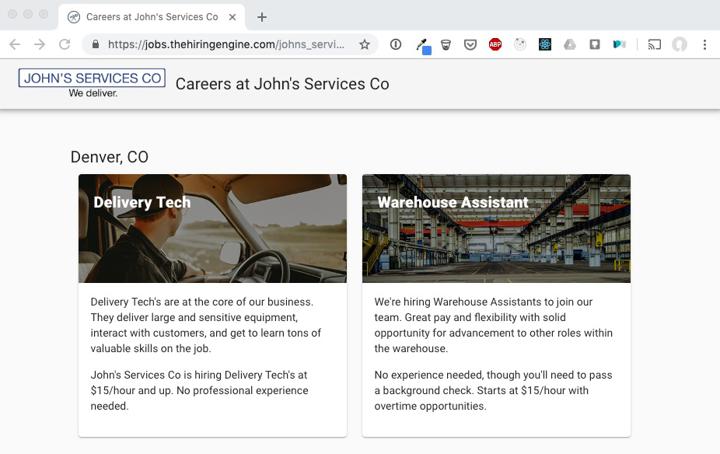 To access your Careers page, you'll find a link at the top of the page listing all jobs. If you're a current customer please contact us with any questions, and if you're interested in Team Engine head over to our site to set up a demo today!